Anglers need to show support for objections!
Stan Ryan's latest trip is to Norway and the famous Sandland Brygge camp....
New season New Rod? A change in boat rod gets Jim searching…. Firstly, my change in boat rods was driven more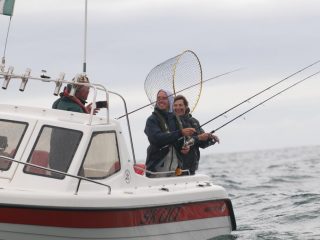 Jim Clohessy has been a Warrior owner for a few years now… here's the deal:
Another installment of a summer trip to Valentia in Kerry. Towing your boat to other locations is a rewarding effort.
The waters off the south west coast of Ireland can be wild and unforgiving, but when the weather is good there is no finer place to be. Last summer we towed SKUA to Kerry.
Is it shark fishings dirty little secret or a rare incident while chasing down big predatory sharks? Avoid the eversion and fish with balanced tackle....
Stan Ryan completes another of his globe trotting adventures.... The Andaman Islands! Planning and preparation are a must. Being switched on when on location is important....
Each year as the water temperature rises so does the pressure to catch a bass! In ireland a shore caught bass can be an easier target than one from the boat.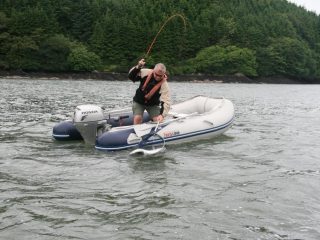 More and more anglers are getting afloat in inflatables. A SIB or RIB is a great route to water for the aspiring or experienced skipper.....
Continuing on the trade show circuit Jim visits Dublin for Dennett Outdoor's annual show.
With Christmas approaching you might like to see what's out there for the new season! Jim was at a trade show!