Relief Shading is the buzz around boat angling.... does it live up to the hype?

Technology advances relentlessly. When I last changed electronics on my boat it was to take advantage of better processors that would make my GPS work faster and my screen refresh smoother. Soon after I changed my sounder CHIRP became "the thing". My sounder worked fine, my GPS was a delight to use. I have had no reason to change since.
Moving on a few years and I could sense that technology had moved on a bit. It was time to start looking again. What prompted the looking? Why Relief Shading (RS) did!
So what's the deal?
Relief shading adds a further layer to GPS mapping. It adds a layer of "bottom scan" to your map so that it presents like a relief map showing the peaks and troughs and giving a good indicator of bottom type. It is important to note that RS is an add-on, it costs extra to get it working on your unit, that is if your unit is compatible in the first place. So let's ask the basic question: Is it worth it? Absolutely!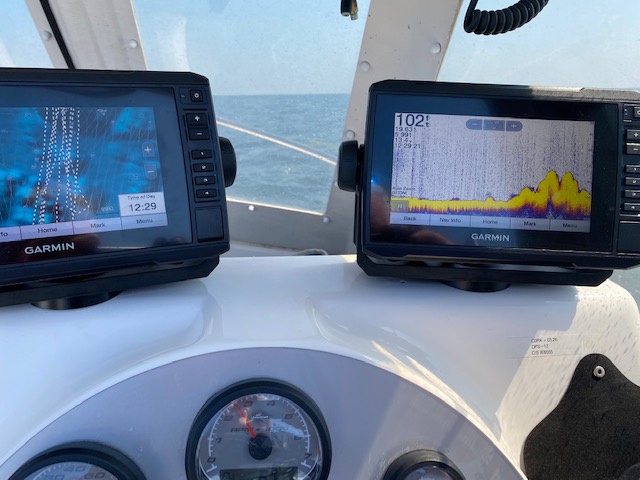 You can see why I changed my GPS and Fish Finder units. The first issue I had was one of compatibility. My older Garmin GPS unit just wasn't capable of displaying RS layers. My fish finder was an older non-chirp unit so it made sense to have a look see and see what I could do to get the best quality gear that would see me sorted for a good few years.
You can see the compatibility chart here to get a feel for where your existing unit sits with respect to RS: https://www8.garmin.com/marine/PDF/unit_compatibility.pdf
My Echomap 50s would not cut it.
You can appreciate that the addition of this layer of detail on your chart takes a very good hi-resolution screen and also requires a high degree of processing power. Also the unit needs to be compatible with the Garmin Active Captain App.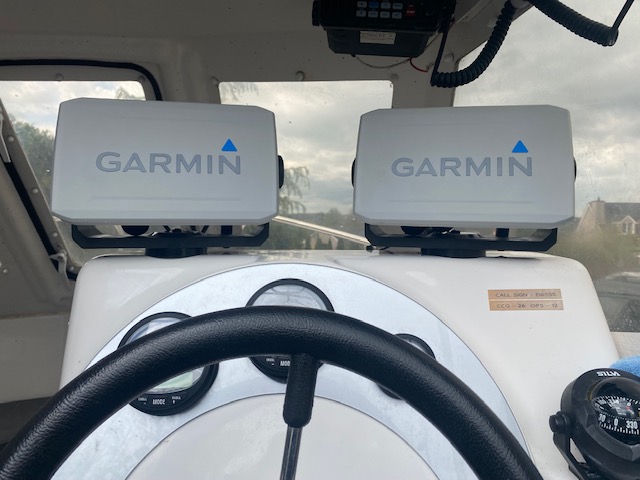 I will digress a little to address the what many anglers say to me: Why update your units and pay extra for the G3 Vision Charts when you can just use the Navionics App on your phone and tablet and you will have Relief Shading for the price of a Navionics subscription?
Technically, RS is not a new product. Yes it is a new product for Garmin and Navionics but scans of the bottom have been publicly available for many years now. Take for example the case in Ireland: Infomar have been scanning the waters of Ireland for many years now. The data has become publicly available and is viewable on your computer, tablet or phone. I used use Avenza Maps to get "real time" Relief Shading on my boat. The draw back of using your phone or a tablet becomes apparent. It's mainly not as good as good as the GPS screen because the viewability in bright sunshine. Also the fact that you may not have your marks on the same screen causes some grief as well. It really was not until I have been using RS on my GPS screen that I realise the ease of use and have no issues with visibility. It is simply a far better way of working. It costs, but it's worth it. That's not to say that running Navionics is a bad idea. It is a great place to start, to suck-it-and-see if you will.
Before getting into the logistics of the change let's talk about why it's so good:
How have I gotten an advantage from RS? Apart from the fact that you can just look at your screen and select likely looking fish holding areas; RS adds to your effectiveness on your existing marks. Many of my marks had come from Infomar scans in the first place. When you would arrive to your mark you tend to be using your fish finder to confirm the feature and to locate fishing ground or fish. RS allows you to study your mark in real-time as you are drifting. Put simply it gives you more options, especially when the fishing is slow.
RS has really blown the lid on wreck finding. Once you zoom into an area where there's a wreck mark you will see the profile of the wreck on screen. You will see how big the wreck is and you can determine which way the wreck is lying on the bottom. Even wrecks that I regularly fish have shown up areas that I usually don't fish. I was able to work through a huge amount of wreck marks and either mark them for fishing or to remove them from my lists altogether. I largely did this at home using the Active Captain app and was able to update the marks on my sounder the next time I was on the boat. It is incredibly easy. Those of you, like me, that had to go through a lot of faffing about in past times copying marks onto SD cards and converting to get the marks onto a spreadsheet will appreciate the ease of the app.
Drifting sand is a dream with RS. The accuracy of the detail is astounding and now I find that I can drift very close to where the rocks meet sand, always a favourite haunt. You can also see where banks begin and end. Sitting in the comfort of your living room is a great place to search out new and possibly less fished ground.
Changing the units.
To be perfectly honest, I was not changing to another make from Garmin. I moved to Garmin out of frustration many years back and have had great service from my units since. I have never had a Garmin needing to be sent back for repair (Touches head!). At first glance I was bamboozled by the range of units out there and that's before you get to looking at transducers! I felt that the first thing to do would be to see if I could get a decent combination that suited the types of fishing I do. I can be fishing today in a couple of feet of water and tomorrow I can be fishing on wrecks well offshore in four hundred feet of water. That's the mix I want to cover. If money is no object you can select all singing and dancing "live view" units with the biggest screens that fit. I would always get what offered good value and suited me and my setup.
After some study I decided that Side-vu scanning was not for me. I decided that I wanted a powerful transducer that covered a range of frequencies to cover shallow and deep water. I decided that 7-inch screen offered the best fit for my set up on my 175, keeping my good forward visibility while still offering a decent sized screen. I discovered that the latest Echomap UHD offered me what I was looking for with the added bonus of being networkable – I can connect my two units together to share data.
I settled on a GT-23M-TM transducer that the blurb says is: "optimised for the coastal and offshore angler" – that's me! Rightly or wrongly I have always gone for the most powerful transducer that suits hence I was lead towards to the GT23. I made a call to Garmin for the craic and had a great chat with a chap in sales who seemed knowledgeable and his views tended to agree with mine and so I ordered. The GT-23M is only suitable for Non-Side-vu units there is a whole other range of transducers to suit side-vu units.
Fitting and commissioning
Once the units arrived, pandemic and Brexit delays held them up for a bit, I set about fitting. It was not a difficult job and all bracketry worked perfectly. I opted to allow the units to swivel. You have the choice to fit flush, swivel bracket or fixed bracket. Within a short space of time I was up and running and waiting to get going. In use, the screen "snap" fits into a cradle that holds the connectors. It is very easy to "snap" the screen into position but it is important to hear the unit "Click" home. I leave my units aboard during the summer and pop them off during the winter. It's all easily done.
Active Captain
The Active Captain App comes into its own when mated to modern units. The app is available on both IOS and Android. Once mated to the units, the app notified me that there were software updates available and it was a simple process to get the updates loading. It does take some time to update so don't be doing it the morning you are going fishing!
Active Captain (AC) offers more than just updates, it offers you your charts on your phone and it shares your marks from your GPS to your phone and vice versa. So you can backup your GPS marks and carry them on your phone. You can also mess about on your phone and tablet and say, change icons or names and update these back to the GPS. It is quite simple and intuitive and not as confusing as I make it sound here! The screen shot below is from my iPhone.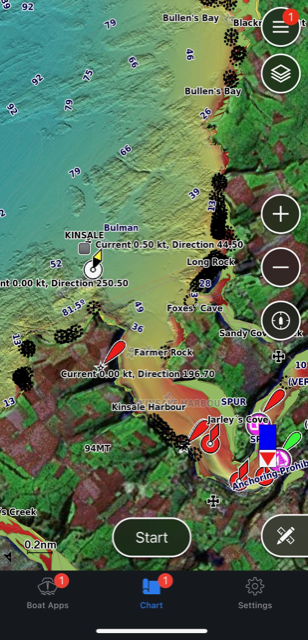 Your AC account allows you to have AC installed on two devices so you can have a tablet on the go too. Remember, you now always have a chart-loaded GPS in your pocket. Great when you are aboard a mates boat and are needing inspiration.
Active Captain also allows you to update your charts and to purchase new ones. I'm afraid this is what you'll have to do if you want to have relief Shading running on your units. Garmin units ship with a G3 chart preloaded. RS is found on G3 Vision charts (as well as some other extra features). The Garmin shop will list lots of charts. The G3 Vision charts will be listed as "VEU" charts. You can buy an "all of Europe" chart or you can buy sections of chart. A section of chart should be approximately €199. It might seem like a lot of extra money, the preloaded G3 chart is very good, but it is worth it to upgrade. More than worth it considering the benefits of Relief Shading. The G3 Vision chart offers some other features including satellite imagery and 3D views and such things that I haven't even looked at yet!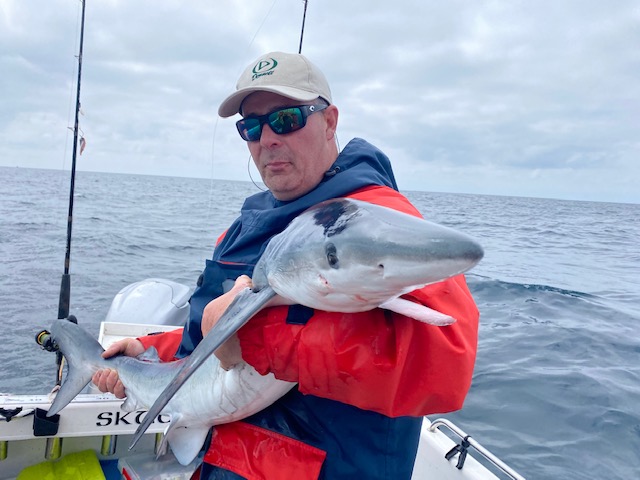 The Tablet Conundrum
Many anglers are using the Navionics App as a method of getting relief shading on their craft. For the annual subscription price of €39.99 can access Relief Shading and see the bottom like never before. I would contend that if your GPS is compatible with relief shading it is better value to upgrade your chart. If your units, like mine were, are good but not compatible with RS but the lure of "new tech" is hard to resist then you should think about upgrading. I am blown away by the performance of both my plotter and my sounder.
If you have a tablet lying about and you want to run the Navionics app there a few things you will want to check. You average tablet may not have inbuilt GPS. For example on an iPad GPS is not standard on the Wifi model. The GPS engine is part of the SIM/Celluar unit. So you will need an Ipad that can take a SIM card in order to have built-in GPS (You do not have to have a SIM card fitted, just have the cellular model). You can of course tether the iPad to your phone and get you positional info that way. You can also get a Bluetooth GPS module like the Garmin GLO 2. With this unit you will have very high quality GPS signal and positioning. So, the rule of thumb is: check the specs of your tablet before you go messing about. Work out the best option for yourself, changing units may be more cost effective. Over recent years I have been messing about with phones and tablets to show real-time bottom scans. Eventually I bit the bullet and purchased my new EchoMap UHD's. You get the picture here? If you are fishing from a cuddy boat where you have little shade, the Echomap is streets ahead of a tablet.
You want Relief Shading? Of course you do! It really is a revolution in angling.