Not reviewed, but letting you know what might be the next big thing!
A round up of some of the gear that is just in or close to arriving to a tackle shop near you. It might not be new but it has caught our eye!
 Grauvell Jinza – Soft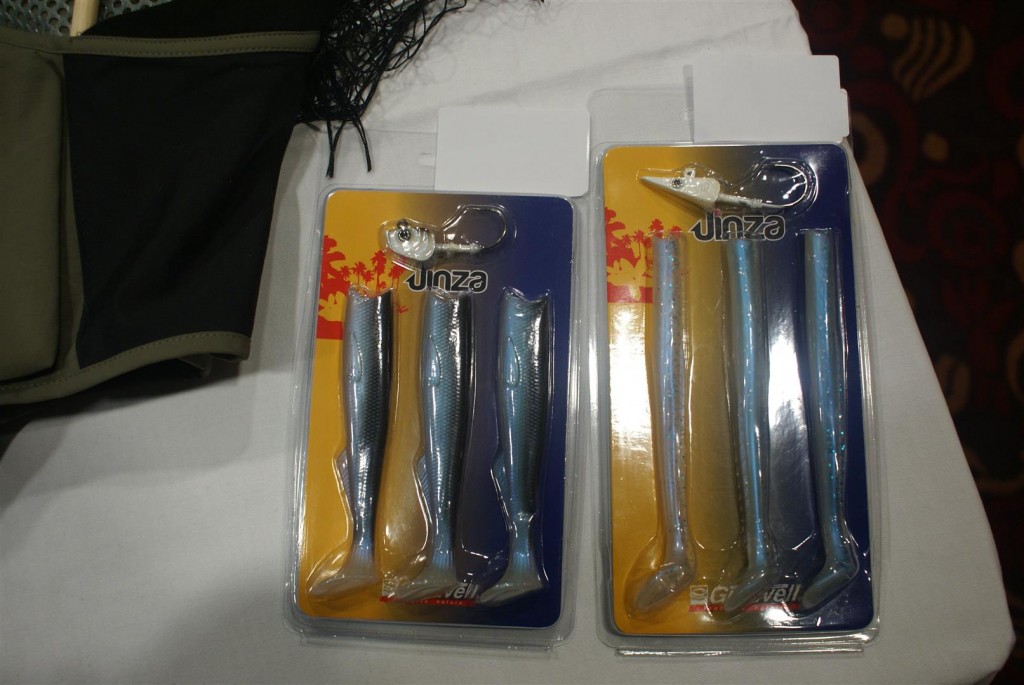 The Grauvell Jinza range of soft lures are an interesting bunch indeed. We are told that they will be very well priced. There is not a huge range of colours but you can see there is a nice sandeel imitation that might rattle the cage of the established brand names.
Seek them at any Grauvell Stockist or online.
Tronixpro Slim Winders
It makes perfect sense! We all wondered when these would happen – nice slimmer versions of the popular rig winders. Perfect for the smaller traces shore or boat.
You'll pick these up from any of the many Tronixpro stockists or of course online.
Strikepro Strikewire – Braid
Not a new product by any means but one that deserves a special mention as more tackle sellers stock the line as standard.
This is certainly my favourite line by a long shot.  While there are many different versions the Hi-vis Yellow or Moss Green in the "Extreme" are the most popular.
Search out with any shop dealing with Dennetts or check out here http://www.strikepro.se/strw.htm
 Yum Ferocity – Soft baits

These really perked my ears at a recent trade show. They are supplied by Tronixpro so they are promised to be well priced. There is a full range of sizes and colours in traditional stick (or worm) style and a rather attractive paddle tail. The worms look very like the popular wave worm. If they are well priced, and we are told they will be, these will be a popular lure for the light tackle boat anglers targetting cod, pollack, wrasse and of course bass.
Available anywhere that stocks Tronixpro – you may have to ask your shop to order if they have not done so already.
Cinnetic – Rods and more…
Another one to watch out for from the Tronix stable – Cinnetic. While there was a range of gear on show I was especially drawn to the rod range. It features some beautifully finished lure rods that felt beautiful – light and responsive. Other than waggling them I have not used nor had reports from others who have.
Again Tronixpro are the suppliers so expect competitive pricing.
Evia – Worm Sinkers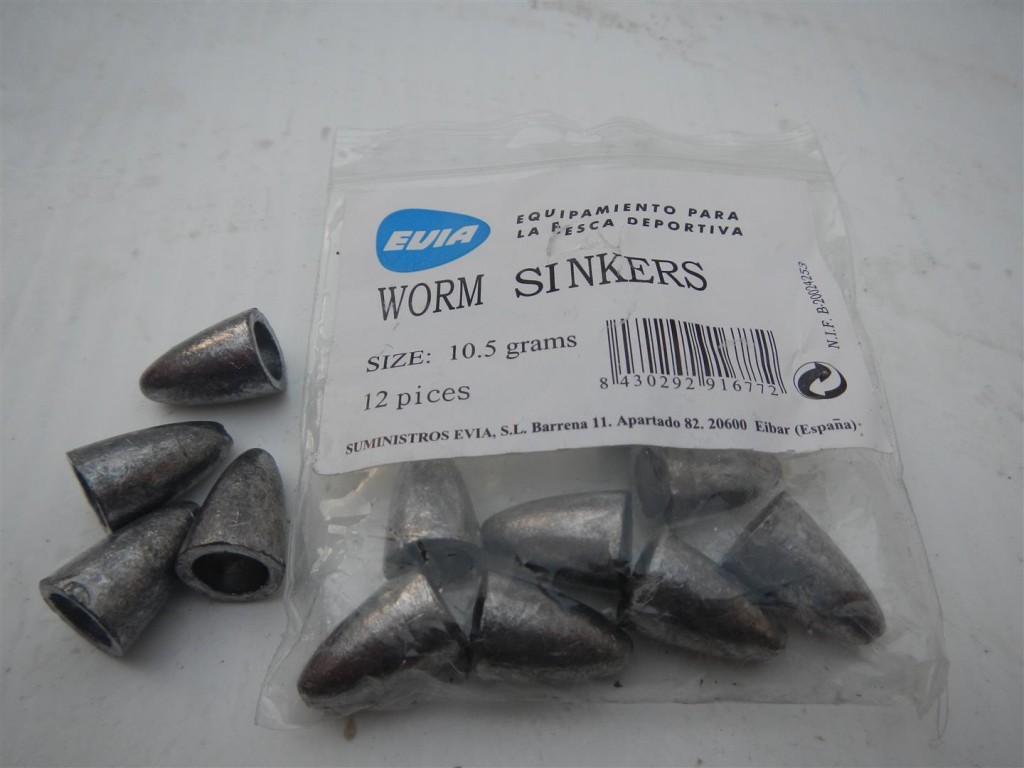 Many of the conehead leads available are tungsten based and subsequently they are rather expensive. This becomes a factor when you are fishing for wrasse and suchlike in unforgiving ground. Spanish company Evia have a nice range of conehead leads that will not break the bank. Check them out where you see Hart or Grauvell.
Ryobi – Zauber
Ryobi were once a very popular reel in Ireland. Over the years they were overshadowed by many other makes. I can only assume that they are still made of the same sterling stuff as they were in years gone by.  Fin Raiders – who represent Grauvell, Jarvis Walker, Tronixpro, Evia and others in Ireland tell me that Ryobi will be making a serious comeback from this season.
I must say the Zauber took my fancy!
Jarvis Walker –  Boat bits!
I am still waiting to hear what dealers will stock this range of goodies from the Jarvis Walker stable. Superbly handy bits to grace any boat – Drink holders, Rig holders, Rod racks, Outboard tiller handle extensions, ropes and many more items and all at superb prices. Again these are from the Fin Raiders stable. When we have further information we will update but in the meantime you can ask your local dealer.
Have you used any of the products listed? If you have we would be delighted with your review. Contact us at Editor@topfisher.eu