Continuing on the trade show circuit Jim visits Dublin for Dennett Outdoor's annual show.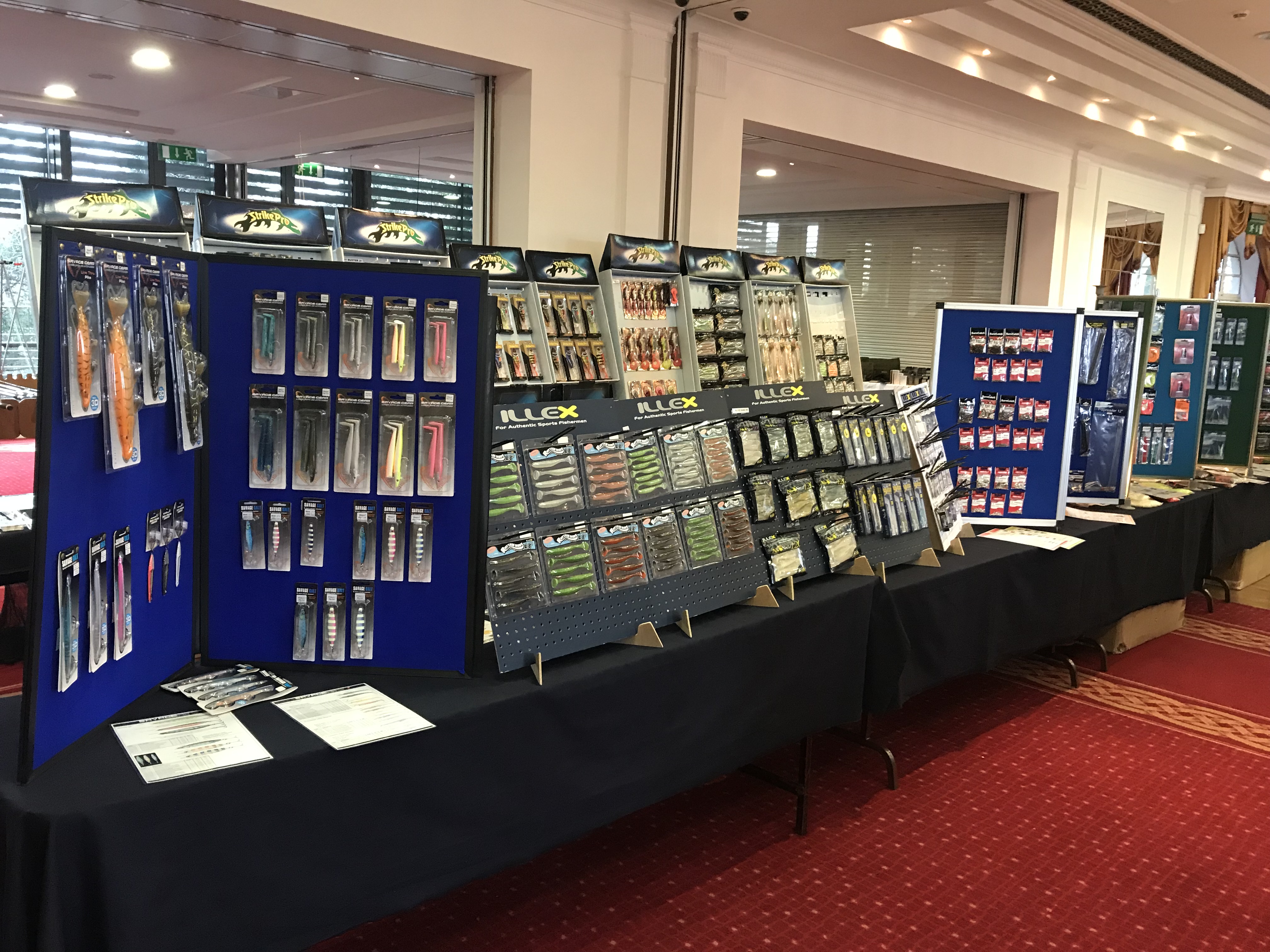 Dennetts Show is always one that I look forward to. They have an interesting range of tackle and they represent some companies that I really like in terms of the quality gear that they produce.
There was something old and new about the show this year with some old favourites and some new additions.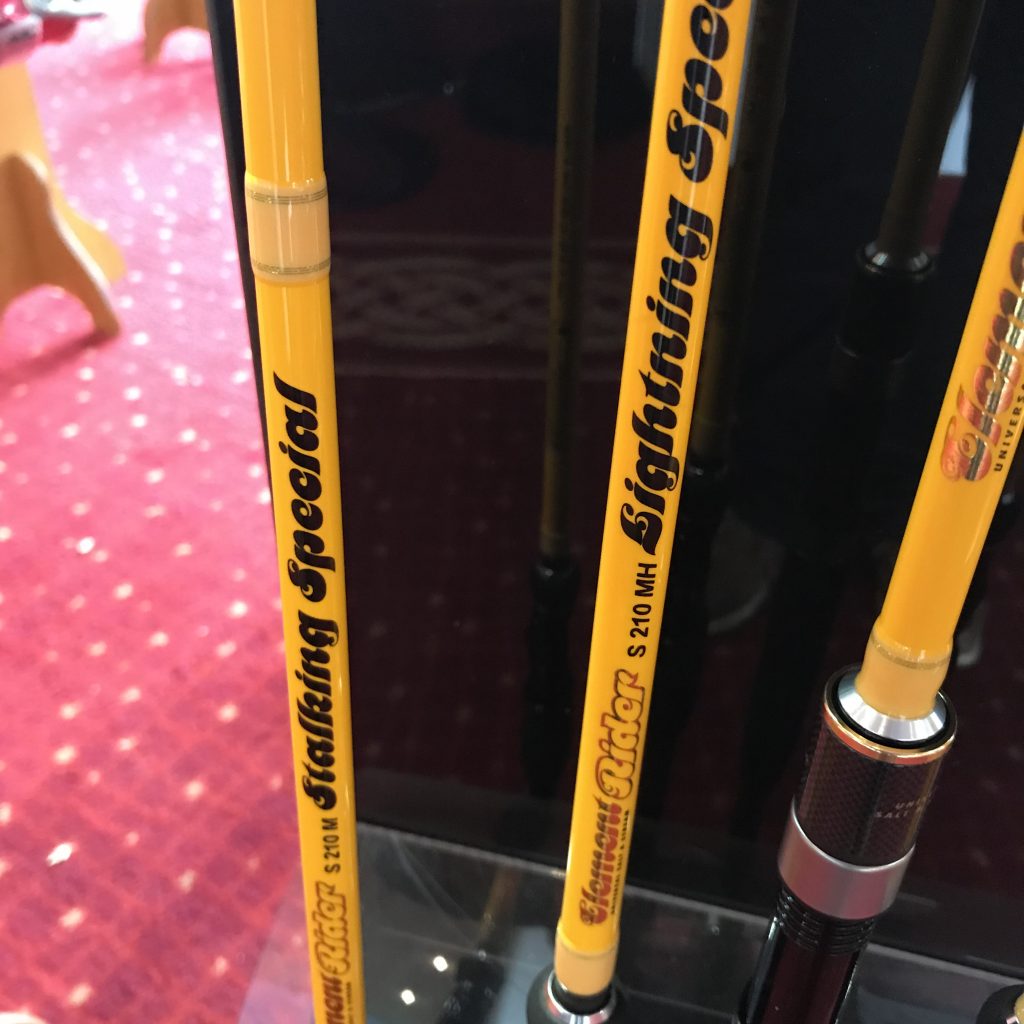 Illex & Pezon
French company Illex are one of the most recognised brands in bass fishing. Those Yellow Rods are just something to behold. Illex have given the Ashura Element Rider range somewhat of a makeover for 2018 and if the new S210M Stalking special id anything to go by then this has been a successful review. I'm told that they are 30% lighter in hand than the older models using the most advanced carbon that's available.
Illex have me scratching my head when it comes to soft lures. Back in the day (I'm talking around 2010!) They had an exquisite range of soft lures. The range spanned all price points and some of these proven bass catchers were very well priced. They also had the expensive lures to compete with the Xlayers. In 2018 they seem to have hung their hats on just a few variations of a small range of lures. It is somewhat of a shame as some of these lures wouldn't exactly have a huge reputation as bass catchers! Still, the magic shad is worth a throw even if the biggest is only 125mm.
The Nitro Shad remains in the range and is a great fish catcher despite tending to lose its tail easily! Of course the Dexter shad is still popular but more as a pike bait than a sea lure.
Flambeau
Flambeau provide some of the greatest tackle bags and boxes around. I love the way the "Tuff Tainers"  (Plastic boxes) interchange between boxes. It makes for a modular system of tackle storage I find that I exchange "tainers " based upon my fishing plan.
The 4000WPBC is a waterproof box that surely ticks the boxes for Kayak anglers and boat anglers alike. Keeping salt water away from hooks and fittings is important as rust can make quick work of even the highest quality hooks. The 4000 and its smaller sibling the 3000 have a watertight rubber sealing system that is perfect for keeping expensive lures in tip top condition.
Surecatch
Dennett and Surecatch have a relationship that has lasted many many years. The Singapore brand have produced some superb tackle over the years. I smiled when I saw some Surecatch Power jigs on display. Dennetts were doing these power jigs fifteen years ago. They were too early for the trend that time. I had some fabulous success fishing these jigs over wrecks for cod, pollack and coalies. That was even before we had the proper rods to get the most from the lure!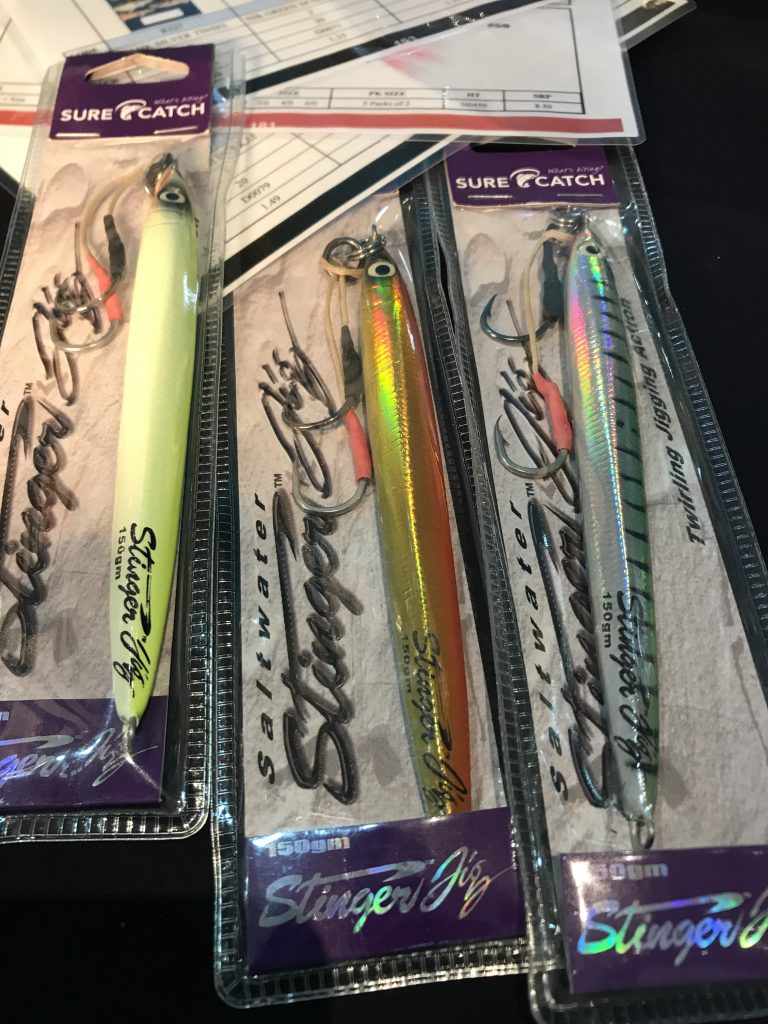 Anglers can be confident when buying any of the Surecatch range of terminal bits and pieces the swivels are superb and the Surecatch Hi-Tensile leader and trace mono is just superb. Whether you are targeting normal sized or super-sized skate and shark the Hi-Tensile leader does not let you down. The usual Surecatch sabikis and suchlike are also available this year.
Owner Hooks
A new development for Dennett Dealers is the arrival of the Owner hook range. This range compliments the existing Kamasan and Dennett own brand offering. Here Dennetts and there dealers will need some help – They will need their customers to tell them what to stock, apart from the "normal" hooks that is.
I am going to choose some of the beauties below….
StrikePro
It is not too often that I get stopped in my tracks these days but when I spotted the latest additions to the strikpro soft lures camp I was riveted. The Tumbler 17 is a fab looking shad. The Shiver 22 is something to behold. Once I lop off the head and attach to my Bricoleurre jig heads I will have what I have been looking for in a soft lure. There are 9 or ten colour patterns. The sad news is that they probably won't hit the shops until April.
I waited and waited for the Pig Jnr 150mm Lure from Strikepro it had huge potential in my eyes as a bass catcher. They never arrived. There is now rumour that it may appear in 2018.
After all that Dennetts have their usual offering from companies such as Salmo, Allcock, Mepps, Breakaway, Cuda Knives, Big Fish Tackle, Jaxon, Tackle House, Hayabusa and more! They tell me that their new website will be going live soon. We will keep you posted as it's sure to become a place to visit!