Here at TopFIsher we always check out some nice gear. If we don't review it we probably don't rate it!


New to Market #14
CUDA 7" Fillet Knife
Northern Ireland wholesalers Dennett Outdoors announced earlier in the year that they would be stocking the CUDA range of knives. I must say I have a bit of a knife thing going on. There is only one thing worse than having a poor knife when cutting bait and that is having a poor knife when filleting fish!
I have given the longer than normal 7" blade a good testing over recent weeks. It is a lovely blade and it has retained its edge longer than I expected. This one will take its place aboard SKUA in place of my usual knife!
You will find this one in most good tackle shops that deal with Dennett Outdoors.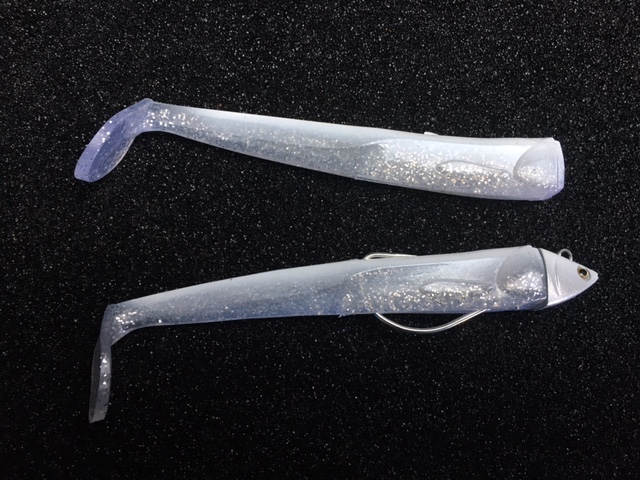 Illex Nitro Sprat Slim 140 10g
I have always been a fan of French brand Illex. I use a couple of their rods for most of my lure fishing! Way back in the day they were the most cutting edge of companies in terms of soft lures for bass. I think it would be fair to say that they seem to be after taking a different direction in terms of their lures. They have discontinued most of the more reasonable lures.
The Nitro Sprat Shad is Illex's attempt to get into the market segment dominated by the Fiiish Black Minnow. Strange to see that they made this lure in slightly different weights than the BM. Typically the weights did not really suit my fishing.
The Slim Sprat is slightly a slimmer profile than the Sprat. It has a nice action in the water. I have yet to catch a bass on this lure but I will surely give it a whirl. The market for articulated minnows is getting very crowded. It will always be difficult to shake the incumbent.
Polaroid PLD 7005/S Sunglasses
Anglers and their sunglasses! More opinions than you can shake a stick at. These Polaroid's tick all the boxes for me. They are worth mentioning here because of their makeup. The bodiy is made from Polymide rubber. You can bend then and drop them and they will not break. The have a great fitting and will fit all sizes of head. I especially like the fact that they are not pressing on my temples, something that can cause headache or just be uncomfortable.  Being polaroid they are obviously polarized and they are available in a few frame colours or a few lens colours.
Can be bought online or from various pharmacies…. Expect to pay €40-50
Tackle House Resistance Morkyn 106 16g
Not a new lure by any standard but certainly a lure that consistently slips under the radar. The Morkyn is a cracking little lure that casts very well and is a shallow diver that swims just sub-surface. The beauty of this lure happens on the pause. The lure slowly sinks to the point that it looks like suspending.
I have caught bass on the lure pictured.
Available online or in most good shops.
Ultima Enigma – Super Snood
Again this is not a new product but a very consistent performer in a world full of cheap offerings. When it comes down to snood making it is hard to beat Super Snood. I use this as a leader material on my shark fishing rods in 60lb. While being supple and silky smooth it is memory free. Superb!
It is available in various breaking strains for different fishing types. You'll get the lower breaking strains for a fiver. Not worth taking the chance on a unproven import!
Try online searc: Ultima Super Snood  or try your local tackle shop