At the recent Dennett Trade show some items stood out as being important going forward....


New to Market #12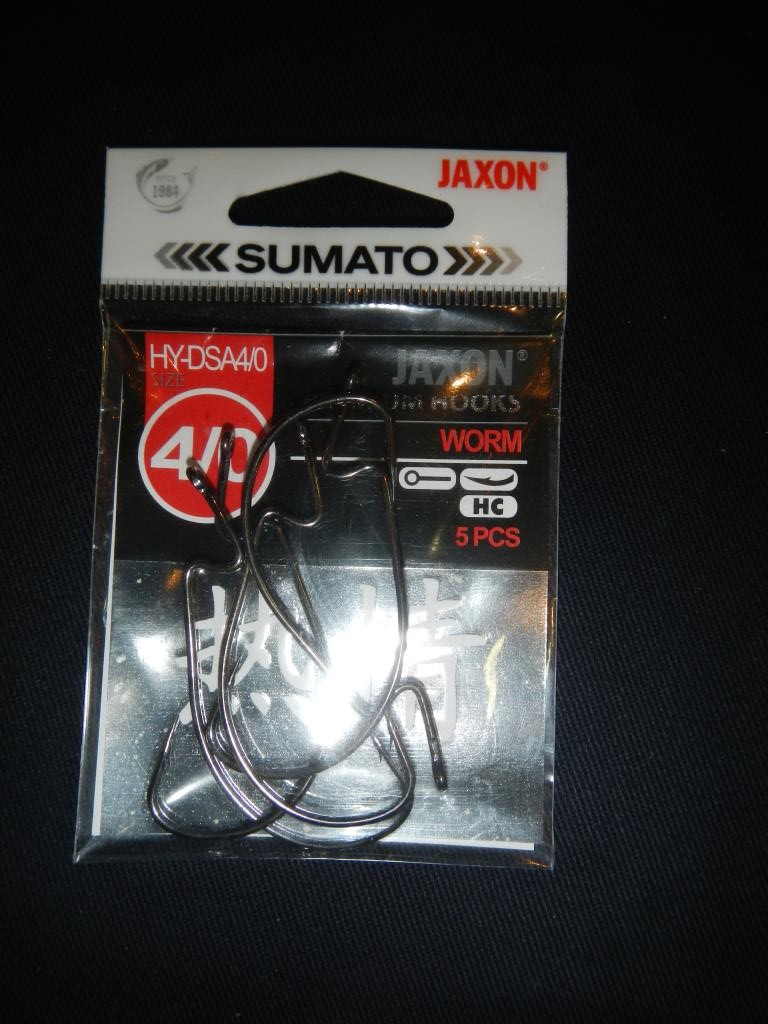 Sumato Hooks
Jaxon are a respected angling brand based in central Europe. We have used many of their components over the years. The brand offers value for money as well as decent quality.
Their Sumato brand of hooks are well known for the quality of their trebles. At the Dennett Trade show we were struck by the build of the Sumato worm hooks. Available in a range of sizes they will take care of all your weedless/weightless worm hooking.
See all Dennett customers  – or Google Sumato Hooks
Jaxon Quick Release Heads
A very interesting addition to the Jaxon Range are their range of Quick-Release heads. These nifty leads allow you to rig a lure in an articulated fashion. The range goes from 6g up to 20g and therefore are ideal for adding weight to any soft lure.
See all Dennett Customers  – They may have to order these for you…
 Amnesia 
When it comes down to snood material Amnesia is like the Hoover. It's the recognised brand for memory free line. It is still as popular as ever even though the company is around since 1932!
It is back strongly on the shelves via Dennett Dealers.
 Pezon et Michel Specialist TS FV
At trade shows you tend to be bombarded by reels of varying sizes shapes and quality! Of the many reels I thumbed recently there was one that really leaped out to me as being a lovely piece of engineering – The P&M Specialist TS FV Match 400 . It was about the size of a 3000 – but it had a satisfying "clunk" as the bail arm closed. The Shallow spool was great for braid users.
Though not branded as a saltwater reel I would like to show one of these some action!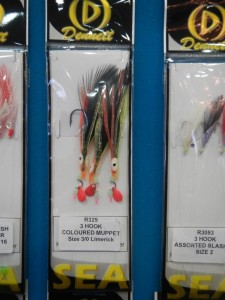 Store Bought Rigs
Rigs – There is surely a huge variety of shop-bought rigs available now. Most are originating out of China and there can be a fair difference between the quality of each. In fairness these rigs are getting better and better with blades and beads supplementing the rig bodies. I do watch hook quality and also watch for the line strength in some. Some are very light for drift fishing near gnarly reefs.
There is little to be said about Haybusa sabikis and rigs. These are fashioned from very high quality components. The EX111 are legendary and you would be well advised to reserve some from your stockist as when they land they sell out quickly.
Cuda Knives
The cuda brand  present knives that are in the upper regions on the quality scale. These knives are not cheap but they are worth a look see. If you are tired trying to keep an edge on your knife then the Cuda range are worth investigating as they are made from high grade steel with added titanium:
Check out   http://www.cudabrand.com/about/our-technology.html
 Tackle House Feed Shallow +
The New Feed Shallow Plus is the eagerly awaited big brother of the ubiquitous Feed Shallow. The problem with the normal feed was that it could tend to cast like a pig at times! Here we have 31g of lure with the Feed Shallow action that is such a bass basher!
Expect them at your dealer towards April – Worth reserving too!
Strike Pro Piglet
Check out the Strike Pro Piglet and Pig Shad Jr – These will certainly be popular with the bass anglers working from boats as well as the shore anglers that like soft lures.
The Pig is a rather famous shad is a popular pike lure and is 230mm long
The Pig Jr is a cracking looking lure that has an incredible roll when retrieved slowly. It come in a very attractive range of colours and the 150mm weighs in at 21g so can easily be used weightless.